Looking for events in Squamish?
Nothing more right now but watch for fall Relationship Breakthrough Bootcamp under general workshops tab. It will be running for four weekly sessions in Vancouver.
Sea to Sky Summit 2019
Yes I'm finally doing it! Heading off on exciting, extensive, world adventures of a lifetime. You have to believe me this time because I have booked a two-week course in Costa Rica in March as the kick-off and stay longer for tai chi and other adventures there. I will follow that with visits to friends in Mexico and San Diego, Tai Chi 50th anniversary celebration in Florida, travel in South America and then Europe. I should come back sometime in 2021, fluent in Spanish and French.
By the way, if you know anyone in these countries who might show me around or exchange some accommodation for massage, EFT or English lessons please pass me their contact info if you are comfortable. Destinations on the list so far:Costa Rica, Nicaragua, Belize, Panama, Peru, Florida, Mexico, Baja(Calif) Hawaii, Spain, Italy, France, Germany, England, Scotland, Czech Republic, Austria
And look where I'm heading right here in Squamish (Executive Suites Hotel) in early October!
If you are a entrepreneur who enjoys connecting, learning and collaborating with other like-minded folks, you might want to be there too. Amazing program and guests https://www.sea2skysummit.com/
Summer Sizzle 2019
For everyone who cares about love …..What you shine a light on expands!!
Bring on the Hot Summer Sizzle in your love life, whether you are in a relationship or not – & Cool off in the Cheakamus River in Paradise Valley, Upper Squamish. The exact location of the afternoon event will be provided to those signing up. It is a beautiful comfortable salon in a cedar home in the woods, nestled by the river. You'll love it!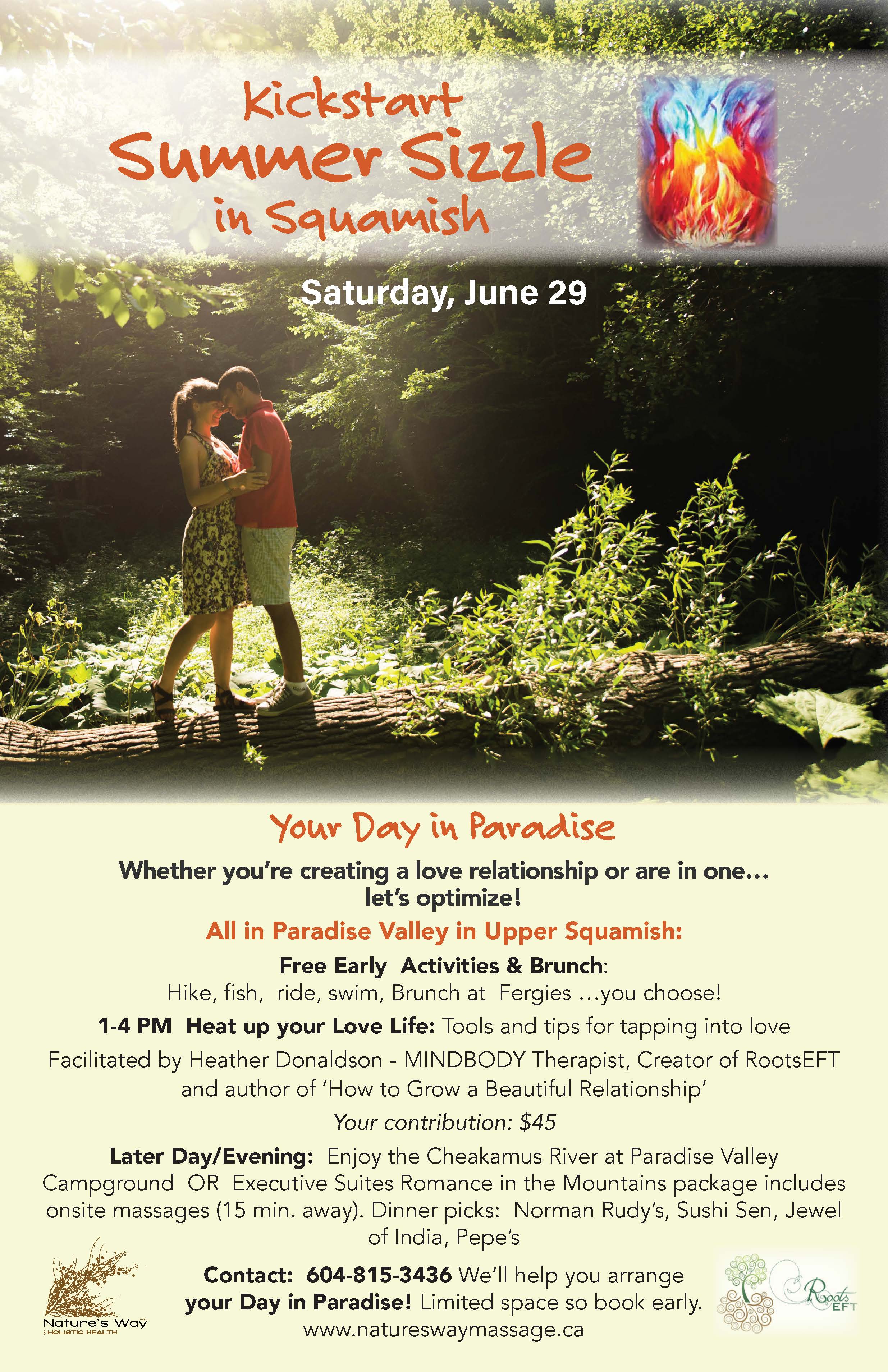 We will even get to the hot core of you …giving you the tools you need so you don't get burned!! Tools you will learn to use include EFT (Emotional Freedom Technique), tantra practices & compassionate communication
We are happy to help you design a full day in Paradise—dining, camping, hiking, accommodations…whatever you choose!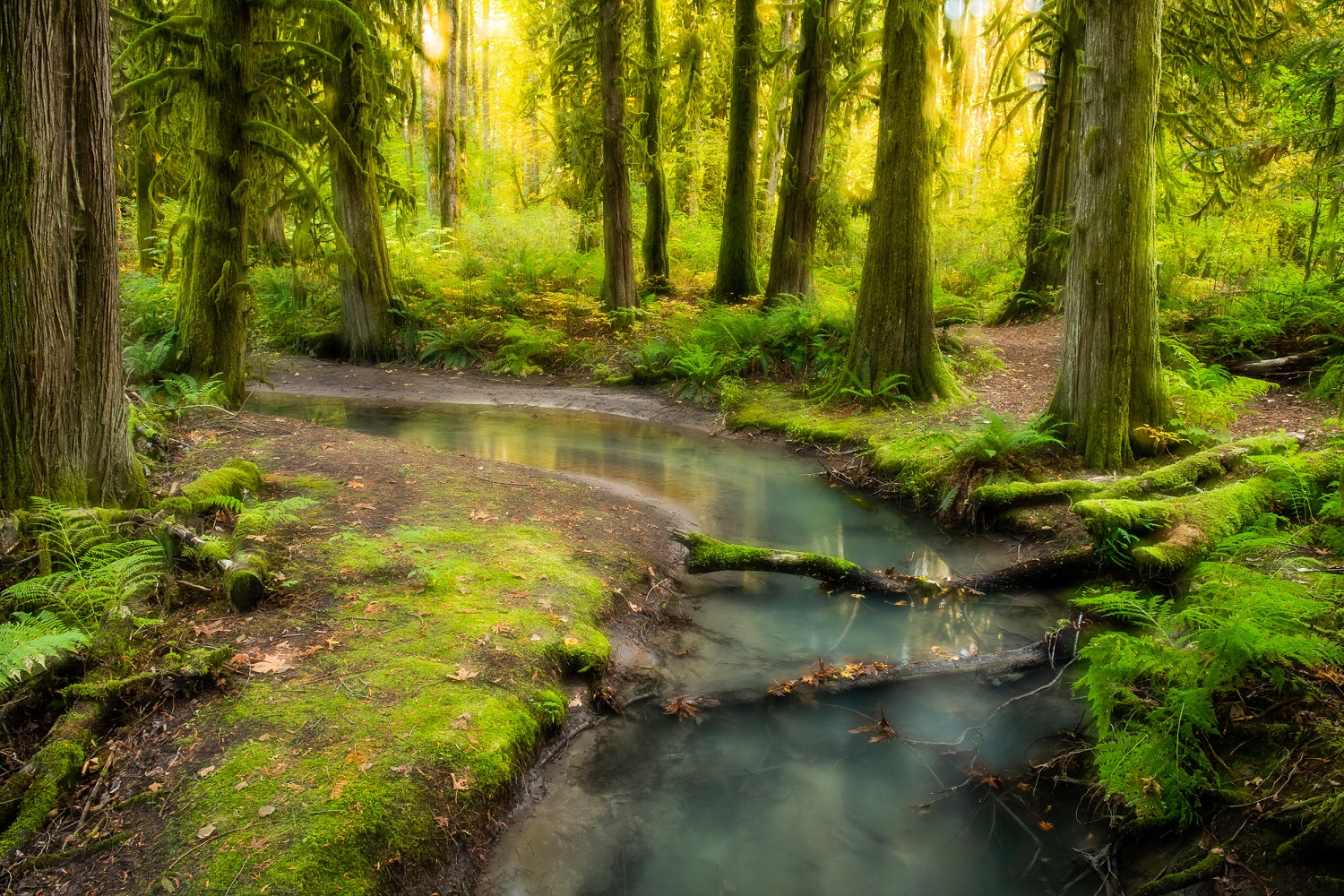 Please note that a weekend event in the area will limit parking availability. The organizers will provide parking instructions.